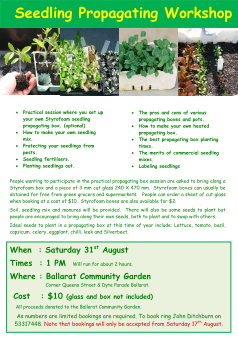 John Ditchburn will be conducting another of his wonderful gardening workshops at the end of this month. All details can be found in the attached flyer. Just click on the image to download it.
All proceeds will be donated to BCG.
Note that bookings are necessary but cannot be made until after 17th August. Please contact John as directed on the poster; do not contact the garden.